Yellowstone
BIG UPDATE: Details On 'Yellowstone' Season 5 Part 2, Including The Plot, Cast, & More
Paramount Network has finally revealed the official release date for part two of Yellowstone season five. Although we expected a long wait, the Dutton family sooner than expected.
In honor of the final season, Yellowstone is making its broadcast debut on CBS this fall. Former episodes will air each Sunday at 9 p.m., beginning on September 17, ahead of the new season. But when is the release date for Yellowstone season five? And more importantly, is it true that Kevin Costner will not return?
Here's everything we know about Yellowstone season five.
1. When Will New Episodes of Yellowstone Season 5 Premiere?
A couple of days before the midseason finale of Yellowstone season five, Paramount Network shared a short teaser on the show's main YouTube channel. The video clip didn't reveal too much of what's to come in the second half of the fifth season, so we'll be kept on our toes. Originally, the remaining six episodes were supposed to air in summer 2023, but they are now scheduled for November 2023. However, the current WGA strike could affect this timeline, as per Entertainment Tonight.
2. How Many Episodes Are Left in Yellowstone Season 5?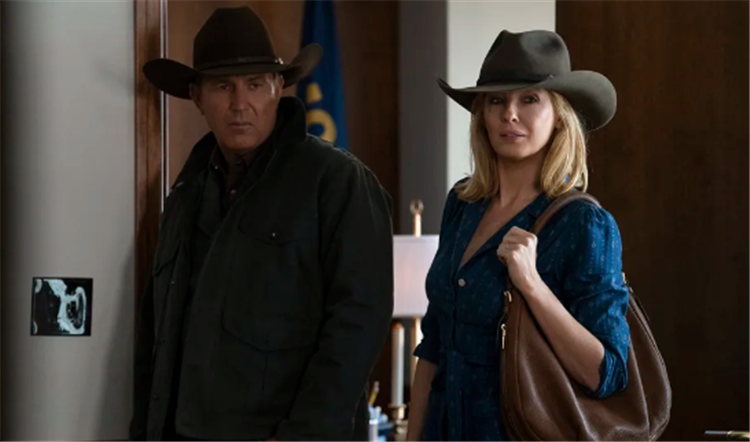 There are a total of 14 episodes in Yellowstone season 5, making it the longest season of the series. The first part, which aired from November to January, consisted of eight episodes. So, the second part will include the remaining six.
3. What Will the Second Half of Yellowstone Season 5 Be About?
The second half of Yellowstone season five will pick up right where the midseason finale concluded. Quick refresher—and spoiler alert: John Dutton (Costner) was named the new governor, but he could get impeached. Meanwhile, the Dutton family was feuding internally while facing a deadly livestock bacteria that's spreading across the state, threatening their livelihood.
In a previous interview, Cole Hauser (who plays Rip) revealed that the fifth season will be worth the wait—and so far he's been right.
"Season five is going to be wonderful," he shared at the time. "The way we ended season four—I can't give too much away, but the way season four ends, I think the audience…will be happily surprised."
4. Who Will Return for the Second Half of Yellowstone Season 5?
OK, here's the good news: Several O.G. cast members will most likely return for the second part of Yellowstone season five, including Kelly Reilly (Beth Dutton), Luke Grimes (Kayce Dutton), Wes Bentley (Jamie Dutton), Gil Birmingham (Chief Thomas Rainwater), John Lucas (Young John Dutton), Kylie Rogers (Young Beth Dutton) and Kyle Red Silverstein (Young Rip Wheeler).
And we might also see actors who were upgraded from guest star to series regular last season, like Jen Landon (Teeter), Kathryn Kelly (Emily), Mo Brings Plenty (Mo) and Wendy Moniz (Governor Lynelle Perry).
Sadly, Entertainment Tonight confirmed that Kevin Costner (John Dutton), will not return after much speculation. The rumors started at PaleyFest, where ViacomCBS president Chris McCarthy failed to provide concrete information on the star's continued involvement.
5. Why Is Kevin Costner Leaving Yellowstone?
The rumored reason was scheduling conflicts with Costner's new Western film, Horizon. But according to People, the actor revealed that there were also creative differences.
While testifying in court during a child support hearing in Santa Barbara, he confirmed there was a "long, hard-fought negotiation" for the first part of season five. But Costner couldn't continue the show due to failed negotiations. He said, "I couldn't help them anymore. We tried to negotiate, they offered me less money than previous seasons, there were issues with the creative."
6. Is There a Trailer for the Second Half of Yellowstone Season 5?
Well…no. But, there is an official trailer for the first part of Yellowstone season five. Back in October, Paramount Network unveiled the first look teaser for the latest installment. And after its release, it completely shattered records online.
According to Deadline, the network reported that the season five trailer earned approximately 14.4 million views and 1.7 million interactions in just 24 hours. This number is three times the amount of views that the season four trailer earned upon its release. (Bravo, Yellowstone.)
 

View this post on Instagram

 
7. How to Watch Part 2 of Yellowstone Season 5
Season five of Yellowstone is airing on Paramount Network (not to be confused with the Paramount+ streaming service). No cable? No problem. You can catch the latest episodes on streaming services like Philo, DirecTV Stream, FuboTV and Sling TV. If you want to catch up on previous seasons before the final episodes premiere, you can find them on Peacock starting May 25.
Buckle up, folks. The second part of Yellowstone season five is going to be a bumpy ride.